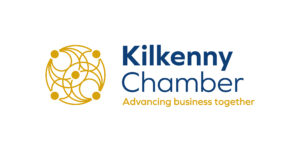 Kilkenny Chamber is delighted to be bringing back its much-acclaimed Business Awards this November. The annual Kilkenny Business Awards in Lyrath Estate Hotel is a highlight of the business calendar and an important networking event in the lead up to Christmas socialising. Like much of Irish business life it had to adapt in 2020 because of Covid-19. So last year, the Chamber awarded the two awards in its gift: The President's Award went to Bobby Kerr, and the Lifetime Achievement Award went to Kitty Donohoe of Goresbridge Horse Sales.
This year, we are planning to return to a Gala Awards Night in the Lyrath Estate Hotel on Saturday 20th November.
While some businesses struggled during the various lockdowns, and indeed some companies never traded and have only recently re-opened, the Chamber has been constantly amazed by the resilience of Kilkenny's businesspeople and their employees.
We seek to celebrate this resilience by returning to the Kilkenny Business Awards.
Nominations are open until 29th September, and you can nominate a business you admire, or you can nominate your own business. There are 19 categories open to the public and these are:
Agri-business and Food & Drink Producer Award
Best Business Pivot in the Pandemic Award
Craft Producer of the Year Award
Culture, Heritage and Tourism Award
Customer Service Excellence Award
Emerging New Business Award
Employee of the Year Award
Employer of the Year Award
Environmental Excellence Award
Exporter of the Year Award
Family Business of the Year
Hospitality Excellence Award
Innovation in Business Award
Investment in Skills, Training and Development Award
Retailer of the Year Award
Small Business of the Year Award
Social Media & Digital Marketing Excellence Award
Sustainable Development Goals / CSR Award
Technology and e-Commerce excellence Award
The criteria for each award can be found here, and you can submit your nomination here.
Businesses may be nominated for up to three different categories. Once your nomination is received, we will contact the business and invite them to make an application.  Application forms can be accessed here. 
The application forms will be independently assessed, and three finalists from each category will be invited to attend for a short interview with a panel of their peers on Wednesday 20th October.  The winners of each category will be announced at the Gala Awards Night in Lyrath Estate Hotel on Saturday 20th November.
Thank you for your interest in this year's Kilkenny Business Awards.
The Terms & Conditions of the Kilkenny Business Awards 2021 can be found here.
All plans are being made in line with Government guidelines and will be subject to change should the
guidelines be changed.
CEO John Hurley, with Helen Carroll, MC, and Colin Ahern, President of Kilkenny Chamber at the 2019 Business Awards
(photo Vicky Comerford)