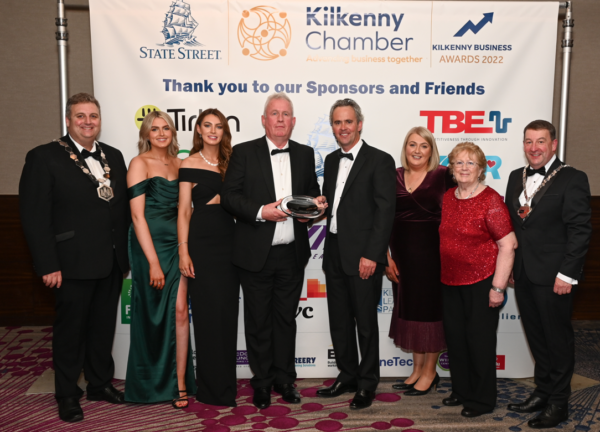 Winners of the Overall Business of the Year Award at the 2022 Kilkenny Business Award, Hi Tec Medicare
In November 2022, Kilkenny celebrated the best of business with the Kilkenny Business Awards, where 23 awards were presented.  Eamonn Langton was presented with the President's Award, and Elizabeth Wall (Frank Wall's Mans Shop) received the Lifetime Achievement Award.  These two awards were in the gift of the President and Board of Kilkenny Chamber. 
You can relive the evening by watching our short video here (with thanks to Mycrofilms)
The Overall Business of the Year was the winner of the Family Business Award Hi Tec Medicare.  This is the second year in a row that the Family Business winner went on to win the Overall Award!
The full list of winners can be found here ….2022 Winners!. and we congratulate them all.
Thanks to all our sponsors whose support makes it all happen!