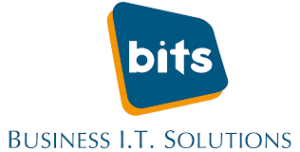 We are an IT Services company based here in Kilkenny. This means that we sell, install, and manage IT related products and services for our clients. We sell computers, laptops, servers and networking equipment. We install these devices onto our client networks and we help to manage the computer networks. We also are a Microsoft Partner, so we sell cloud solutions and software such as Microsoft Office 365.
We currently have 18 employees and are currently recruiting. We are in business 20 years this year! We joined Kilkenny Chamber years ago as we always saw it as a great way to network and understand what's happening in Kilkenny. We love being a member and the information the Chamber provide helps us to understand what's happening locally and, in some cases, nationally too. The networking events are great as well.
How do you find doing business in Kilkenny…
Kilkenny is a great place to live and therefore working here makes it easier to live and enjoy Kilkenny on a day to day basis! However, Kilkenny is a great geographical location for BITS to support and service our clients who are based outside of Kilkenny, because we can get to a lot of locations within 1 or 1.5 hours drive of Kilkenny. The motorway has really helped in this case.
How has the last year been for BITS..
Obviously Covid-19 has had a big impact on businesses across the board. But we're far from negatively impacted compared to some of our clients and other businesses in Kilkenny. Thankfully, we were well setup to deal with remote working and moving our team to remote working, but it still had its challenges.
What is your favourite thing to do or see in Kilkenny…
The festivals! Almost all of the bank holiday weekends have something to look forward to in Kilkenny. From the Cat Laughs to Kilkenomics to The Arts and Roots Festivals – there's (usually) something to look forward to.. we're lucky to have so much on our doorstep.