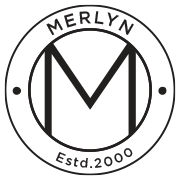 Located in the heart of Kilkenny MERLYN are Ireland and the UK's leading luxury shower enclosures and tray supplier. We have a range of beautiful collections, with something to suit all styles and budgets. We provide several services to our customers from a wide range of shower enclosures. We also have a bespoke team who look beyond the physical space to ensure your requirements, environment and design are all built into your plans.
MERLYN employ 102 people across Kilkenny, UK and China with our Headquarters based in Kilkenny We are 21 years in business this year. MERLYN was founded by local man Michael Hoyne, originally based in Thomastown and once we outgrew the space we moved to our current offices in Purcellsinch Ind Estate on the edge of the city.
Kilkenny is a vibrant city with so many amenities nearby. We have found it a great place to bring customers over from the UK and introduce them to Irish culture, they always enjoy their time around our medieval city with so many great choices to dine and entertain; it always makes for a pleasant experience. We cannot wait to do this again when its safe.
One of the best things about our business is how we are constantly evolving and innovating to succeed in the industry we serve. We are proud to have an award-winning customer service team who share the ethos that the customer is at the heart of everything we do and provide the best solution to you. This year we are launching a product that is completely different from anything we have done before called Revo. It is a sleek storage system and rail to provide a steadying hand for all the family. Have a look on our web and learn more: https://merlynshowering.com/news/revo/
Being part of Kilkenny Chamber has enabled us to work with and support other local businesses. We are fortunate to work with many great businesses within the county.
Like all businesses across Kilkenny, we have faced a challenging year. Our staff have been working from home and the demand for our products has increased as people renovate their bathrooms. With Brexit we have had to think fast, luckily we have the resources in place to continue to develop and grow.
What is your favourite thing to do or see in Kilkenny… Kilkenny has so much to offer, and we feel very lucky to work here. You can't beat a stroll around the Castle park or dining out in one of the many lovely restaurants the city has to offer!