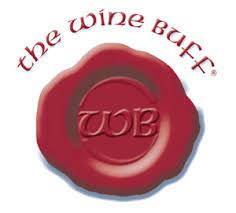 We are the 11th and latest Wine Buff in Ireland. The Wine Buff was started in 2000 by Paddy O Flynn who now lives and has our flagship shop in St Emillion. Paddy's father- in= law is a wine maker and his brother- in -law bottles wines in the region enabling Paddy to source what he deems to be the best possible wines available . We pride ourselves on supplying top quality wines from small, family run vineyards that have been passed from generation to generation. Each vineyard uses organic, biodynamic, sustainable or old school farming methods thus producing chemical free wines of outstanding quality. Our ethos is to sell "extraordinary wines at ordinary prices". These wines are sourced from France, Argentina, South Africa, Portugal, Spain, Italy and New Zealand. We have a vast selection of organic vegan and even zero alcohol wines too.
Apart from our wines we sell a small selection of cheese, crackers, relishes, chutneys, organic olive oil, savoury jellies, chocolates, coffee and wine accessories. We also offer a range of South African artist, Carroll Boyes' " functional art". These pieces include cheese knives, corkscrews, bottle stoppers, nut bowls and decanters etc.
We do gift hampers and have a "build-a-box" option whereby you can include any of the above to tailor make a hamper with any wines of your choice.
We do free local delivery up to a 20km radius, ship country wide and have a click and collect service too. When restrictions allow we also do private wine tastings of up to 10 people but in the meantime do virtual tastings via Zoom. We have a trade list for restaurants and hotels in the area too
For the moment there are just the two of us, a husband and wife team, that run the shop, but we look forward to having a part time employee once we're a little more established.nWe've been in business for 6 months now … its really flown! We joined the Kilkenny Chamber pretty much immediately as we opened our shop. Being a member of the chamber has been a great help in that they are eager to reach out and help small businesses, be it with vouchers for the town at Christmas time, or offering online training courses at minimal fees. They have also been instrumental in organising publicity for us which is priceless for a new business.
Our favourite part about our business is meeting people, and getting to know our regulars. That, and "researching" our wines of course!
From what we HEAR, Kilkenny is a vibey, bustling little town full of diverse culture and happening events and look forward to the many festivals it hosts. We're excited to welcome the many tourists that visit each year, and even every weekend from other counties. From what we have EXPERIENCED, it has a community that very much believes in and practices "supporting local".
We've faced a few obstacles or challenges since opening. The biggest one, opening during a Level 5 lockdown in a brand new (to us) town where we didn't know a soul. That being said, we've had a wonderfully warm welcome from all the locals! Also, on a personal level, I've struggled trying to fully connect with customers as they're masked up and often wear specs and hats on top of that… we've all been kitted out like bank robbers! It's been difficult trying to decipher the Irish accent through all that garb, so if I nod and smile foolishly that's why!
So far, my favourite thing to do in Kilkenny is to go and wander around the magnificent Castle Park with an ice cream and my family. We managed to go for a meal at Butcher in December which was outstanding! But what we're really excited to do is to go to the restaurants, theatres and pubs and experience live local music!